Today I read a four day old article that was complete shallow bullshit. Actually the real shit is should be compared to is chickenshit, since chicken shitting is for cowards who amplify everyone else's downfalls to make their own selves look grand. Go ask a big cisgendered male military veteran about chicken shit and the kind of cowards who are guilty of it.
Which brings me to the chickenshitter at hand. It is cowardly to write an exhaustive cultural commentary on the supposed insulting oppression of Tom Hank's whiteness and post it in the millennial version of huffpost; which is the cesspool of narcissism gone to hell and resurrected. Especially when once again the one holding the bullhorn is a WHITE female, who must have like some aggravation towards her own dad that she is taking out on Mr. Hanks. Yes, I'm the other side of the coin..there are many things I could be writing about. Things like Syria, Russia, impending apocalypse. The ever growing mountain of crimes and dead bodies associated with the Clinton family and how the Bush family hates Donald Trump and no one seems to be making that connection. I could be writing about the large gathering of Native Americans that the media didn't cover, who collectively forgave this nation and how this is a spiritual awakening and  we could really be making true progress in interracial relations. I could be writing about how I only just discovered that the story about Trump making fun of a disabled reporter was a complete fabrication, and how I felt "took" and made a fool of by the media.
But I'm not. I'm writing about my disgust for the kind of writers who write ten page blogs about "white dadness" and supposed "white privilege". Call me triggered.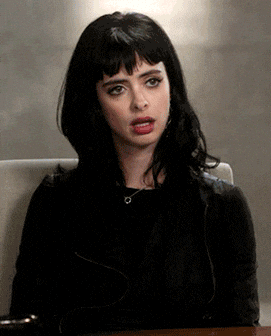 I sent the article to a liberal friend who was also shocked. And angered. He defended Hanks "Tom Hanks is one of the most progressive people in the busniess, Buzzfeed will hurt for writing this".
No.No, actually. No they wont. Even though the majority of comments on the article are confused and wondering what the point of the author was. Even though they are defensive for the their love of the beloved "dad" of actors. Buzzfeed wont suffer or take heat for their stupidity. Just like huffpost has never suffered for their stupidity and hypocrisy. Because this is what we have now. These are the "legit" arguments we are up against. Constantly. You see them in comment wars on youtube and sighing eye rolling offensive arguments against the slightest joke. It is the reason we have documentaries like "Can We Take A Joke" and institutions like FIRE. We are trying to preserve what little bit of free thought is left. I hear it every time I hear the kids at the table next to me in Starbucks talking in puffs of impassioned nothingness. I see it's result and the uphill fight it causes  when a progressive lesbian professors ask me if I can explain to them the term "cisgender" because they heard their students using it and as educators they think it is the stupidest word to ever pollute the English language. I hear it when I hear actual arguments against the nineties television series "Friends" for its lack of diversity and unrealistic representation of New York City …since all the main characters were white. Never mind the show is called "Friends" and is based on five people and not entire college dorm or the entire city of New York. Never mind it was one of the first shows to feature lesbian relationships on prime time. Never mind that Ross was involved in more than one interracial relationship. Even the racially diverse shows of the past are accused of only being made "for white people"(Cosby /Different World). If millennials had their way all books would be banned and all past television shows and possibly music (except for Pink Floyd and Zepplin) would be trashed. We would all have to sign forms acknowledging our oppressive whiteness just to express any and every view. It never ends. We are guilty when we try to atone for our sins and we are guilty when we don't. Guilty when we bathe in our guilt and guilty when we don't. Tom Hanks is white. And a legend. Damn him and the fellow white people who went to watch his movies. AH-And the DADNESS of him. Screw all white dads and those of us who loved our white dads. It just goes on and on.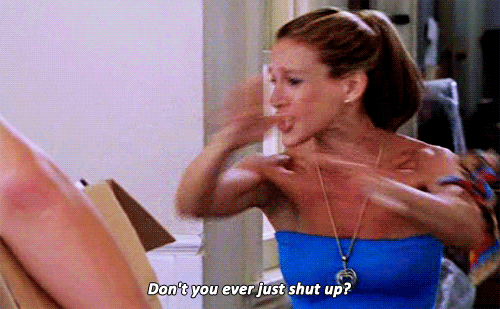 These are the actual cultural issues that today's cultural/social/political studies majors worry about. Seriously. And there is no safe room for any of us from the ilk. Liberals of old are not safe. The progressives born of the sixties and inspiring generations till the nineties are just as disrespected and spat upon as any middle aged conservative. Believe me, I have a very diverse group of friends or associations. When I say diverse I mean of various cultures and ethnic backgrounds. I mean of various age groups. I mean of differing sexual orientation. The gay republican, the libertarian female, the black Trump supporter, and the classically liberal non voting male who just wants everyone to think critically and objectively, will all get the same vile vitriol of speeches that has no life experience to back it up. Because everyone with an opinion that is different ( diverse) is "an outlier" and is shunned or ignored and made not to exist, while everyone else is up for scrutiny and long posts about privilege and comfort. That kind of post comes from the exact same "safe and privileged" place …yeah it's called chickenshit.
The most liberal and progressive and politically outspoken man in Hollywood is guilty of nothing more than being a white man, and according to the little child of privilege that wrote the piece, he is only famous because he makes white people comfortable. Wow.

Millennials. Can we just send them on a permanent field trip to Mosul? Or Venezuela? See what kind of naval lint they can find to get on about there, when all their own privileges of speech and dedication mean absolutely nothing.